On role models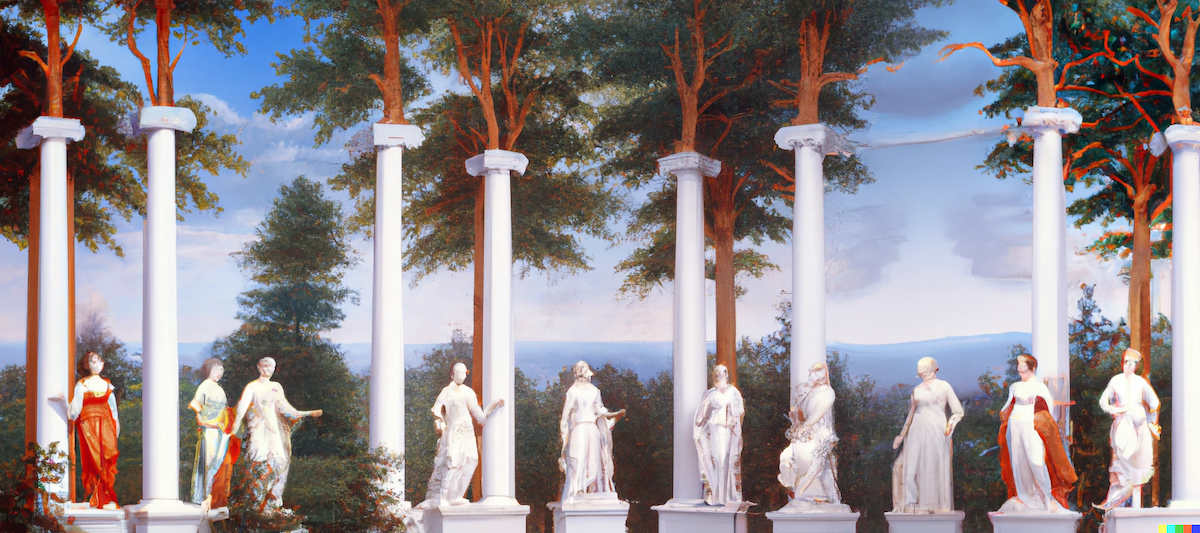 12-year-old me spent his free time on his computer playing video games (TF2/Gmod) and browsing hacker forums. At the time, I looked up to the anons on the forums. These anons cracked accounts to get free access to premium services like Spotify, Netflix, and ——. They sold viruses, exploits, software to buy sneakers, and graphic design services. They shared different strategies on how to make money online. They were certainly more interesting than the middle school kids at my school who were just learning how to type on computers. So, I followed in their footsteps and jumped into this world. I started from 0 and resold video game assets and digital goods. I ended up with a few hundred dollars in my Paypal and hundreds of millions of Dogecoins. I paid some anon to teach me how to get free premium Spotify accounts. He ended up teaching me how to use stolen credit cards and XSS attacks to create fraudulent accounts. I didn't end up applying my learning at the time since it felt morally wrong. I learned how to build websites and host them on cheap Linux VPSs to build up my dev ops skills. I tried out affiliate marketing and ended up with a few hundred dollars through my Honey account and a few hundred dollars worth of premium socks. These were fun times in my life. I was young with no responsibilities, obligations, or rules in life. I was able to explore my curiosity, have fun learning, and print money from thin air.
However, I ended up changing my role models. I found out about the robotics club at my local high school. I thought building robots was much cooler than this kinda sus online community. I joined the club as a middle school student and looked up to the high schoolers in the club as role models. They were talented. They knew how to build and program robots, create websites and apps, and get into good colleges. I decided to spend my free time building robots and doing well in school instead. This led me to go to Stanford - which was a pretty good outcome.
If I could, I wonder what I would teach my high school self. I would have taught myself about the speculative value of crypto and wsb, the scale of software, the value of time and money, to just dive deep, and more importantly: to choose good role models.
Why Role Models Matter
Role models are underrated. People confuse them with someone they just respect or look up to. But, role models can be so much more powerful than just figures to admire. They can help you become who you want to be.
In my own experience, role models guided me along my life journey to achieve my goals efficiently. They showed me visions of what destinations were possible and desirable. More importantly: they showed me the paths to get there. If you are lucky, you can even be mentored in person by your role models to go faster on your journey. When you choose role models, you decide what's important to you and the person you'll end up being like. However, you can have multiple role models and they don't even have to be interesting or impressive. As long as you intentionally choose them, you can still greatly learn from them.
Not having any role models means wandering along different paths or being trapped with decision paralysis. It usually means inefficiently traveling toward an unknown destination - which may not even be fulfilling to reach.
So, it makes sense to have good role models to achieve your goals efficiently. However, it seems many people have not consciously chosen their role models. (including me for the last few years!) The responses are surprising when I ask people about their role models. I usually ask: "Who in life would you be like to switch places with? or Who's the most impressive person you know our age?". I usually receive half-hearted responses or "idk". For the average young person, the answers could be more intentional than hearing about a social media influencer. I'm not sure if this is because of the decay of western religion, uninspiring government leaders, or the commercialization of our superheroes, but it is a worrying trend.
Since role models are so fundamental to living a good and fulfilling life, I believe it's worth the time to reflect and choose good role models.
Some guiding questions on finding your role models:
Who in life would you want to switch places with?

Who do you consider to be success stories?

Who are you most impressed by?
Who would you want to be mentored by?
If you could change one thing about yourself with a magic word, what would you change?

Is there a specific skill you'd like to learn instantly?

What story do you like the most?

Is there a specific character that resonates most with you?

What do you like to spend your time on? Who do you think is best at that?
My role models now:
Throughout my early life, my role models have been internet hackers and robot programmers. After my junior year in high school, I thought startup founders would be my role models. I saw Nikil Viswanathan and Joseph Lau (now the founders of Alchemy) give a talk at summer camp. I thought they were the most interesting people in the world. They had so much conviction in their social app Down to Lunch that they turned down huge buyout offers and had so much passion for helping their users.
But after getting into college, I became a bit disillusioned with the world and my previous role models. Consumer social seemed to be a trap for college founders. Robotics seemed difficult and expensive to scale. Crypto projects all seemed to be purely speculative. I talked to VCs, upperclassmen at school, researchers, professors, and founders as I tried to make sense of the world. It seemed impossible to figure out who my new role models would be and who I wanted to become and how I could make a difference in the world. There is so much noise at Stanford. (many students get lost in this and become jaded). There's so much to sift through between the internships, fellowships, classes, accelerators, talks, and clubs. So, I just tried to do a little bit of everything - because that's the natural thing to do. Over the years, I launched a policy tech class, prototyped software to make organ transplant logistics more efficient, researched and applied nonlinear optimization, created an AR graffiti app, worked as a ghostwriter for a crypto VC partner, created and traded NFTs, built crypto MEV infra, worked in a philanthropy lab and distributed grants, and much much more… Now, it's senior year and I'm a Jack of all trades, master of none, which might be better than one.
I realize by now that it's much better to just take a guess and intentionally pick role models than it is to have none at all. This is a hard process because choosing role models is essentially choosing a "career" or game in life or how to spend your free time. For young people, I believe it to be most valuable to commit to a path and set of role models after some initial searching (and not spend too much time here). Just use first principles and some past experiences to decide on which people you think are spending their time in the most valuable way and choose them to be your role models. We don't have enough information yet to make a globally optimal decision right away. Life is a long journey and our interests change over time. I just need to choose role models to guide me for the next few years of my life.
Now after reflecting, here are some role models I decided to learn from:
Bill Cockayne:

Bill teaches ME 410: Innovation and Foresight at Stanford (come say hi in this class if you are at Stanford). He believes in students and their potential to envision and build moonshots and high impact solutions. He is also a people person and connector - bringing together the right people across the world to make projects succeed.
I also believe in the potential within students to do great things. I believe efforts to teach, empower, and guide students to do better will yield immense value for our world. But, I think no one's figured out how to best do this yet and there is still so much untapped potential. Even at Stanford, many students feel lost on what they want to do with their lives or how to direct their energy and passion to have a good impact on the world. This is why I started Friends and Family to figure out how to answer this over the next 5-10 years and to bring these students together. For now, it seems like startups are a good bet for having a high leverage impact on the world.

Bill Gates and Melinda French Gates:

These two set a very high bar for successful tech founders to reach. They started the Bill & Melinda Gates Foundation and Giving Pledge to give many billions of dollars towards nonprofit-related efforts.
I believe philanthropy is a worthwhile and fruitful effort for everyone to participate in. I hope to do good by donating my time and money to nonprofits and helping others understand the value of giving.

Vitalik:

Ok - this chad did the Thiel Fellowship and launched Ethereum which was responsible for NFTs. More seriously, I like that Vitalik writes publicly. Most founders tweet. Long-form writing is so much more valuable than a tweet thread. Vitalik casually writes a long Reddit post about a new idea and accidentally creates a multi-billion dollar use case on crypto. His writing sparks new ideas and discussions to bring forward the crypto community.
I plan to improve my writing as a learning tool and as a way to start conversations. It's also a way for me to give back and share lessons and keep in touch with old friends.

Gabe Wheeley

This dude started MSCHF. MSCHF created a cult following for their product drops. Their work is fascinating. It's the gold standard for art, tech, and culture projects. They are elegant, absurd, and memorable in an unmatched way. Check out their medical bill art, shared bank account, custom font, and Jesus shoes.
I hope to learn how to create the same type of magical experience MSCHF creates (Although the more recent drops have been a bit lacking).

My family

My dad has the strangest sense of humor and finds immense enjoyment from the simple things in life. My mom is a life long learner and continues to pickup new skills and hobbies. My sister is unhinged and is part of disparate cliques in school ranging from: cheer, to video, to speech and debate.
There's also much to learn from the people closest to me. I hope to one day match the same degree of humor, curiosity, and boldness in my family.

My close friends

Sarah is extremely intentional and thoughtful. She achieves what she sets out to do and always asks the right questions. Andy prioritizes his relationships and goes to great lengths to balance it with his work.
I want to become more intentional and thoughtful with my life. It's big reason why I'm writing here today. I also want to better cultivate relationships in my life - they are important to me.
Btw: This is still a work in progress. I'm still meeting and learning about new people everyday. I'm still looking for good role models for a: startup founder/executor and a political leader. Please let me know who else I should learn from.
I also realized there wasn't one person that encapsulated all the skills, interests, and achievements that I want. So I had to choose a weird mix of different people. But, I think that's the magic of having multiple role models. Once I have inspiration from multiple people, I can become the sum of all of them and hopefully become the role model I would have wanted in the beginning for someone else.
-David
Special thank you to:
Sarah Kim, Andrew Hwang, Varun Shenoy, and Iris Fu for feedback and comments :)